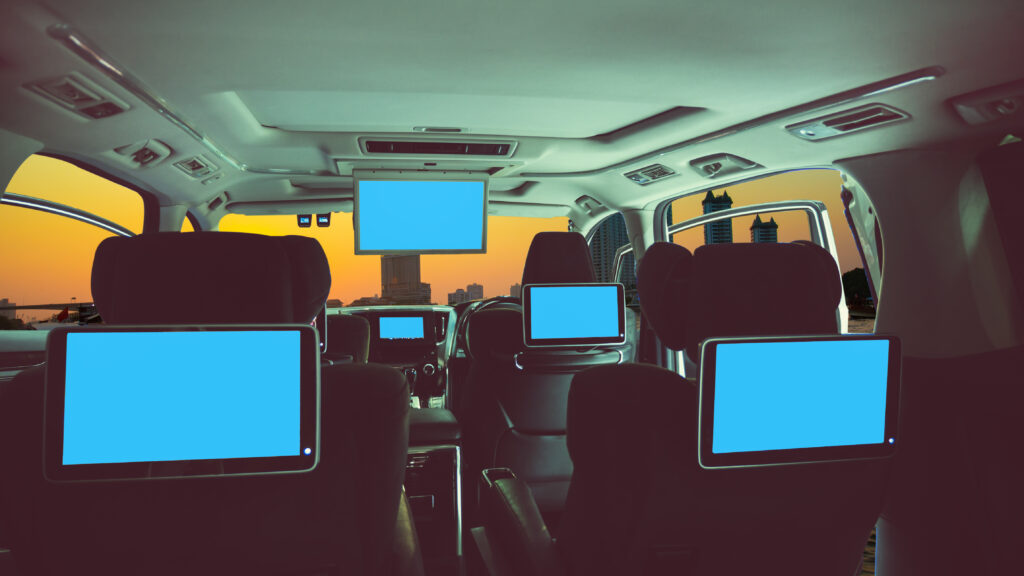 Every day, people buy new vehicles that have evolving entertainment features. There is now standard Bluetooth hands-free calling, but there are also large touchscreen radios with multiple ways to make a selection. Some vehicles have screens larger than the typical laptop screen right on the dash. These screens may help the driver navigate by displaying a large map, but they can also be a giant distraction.
Distracted driving can take a seemingly safe and easy drive into a deadly accident in many moments. This happens daily. If you find yourself in a distracted driving accident, the attorneys at Dozier Law want to help you put your life back together. This article will explain more about distracted driving and how your in-car entertainment system may be a large distraction for you. If you are part of a distracted driving accident, we are ready to help you determine your best steps forward. Call (888) 239-2129 today to schedule your appointment or contact us online.
Why Is Distracted Driving So Dangerous?
Think about how many times you need to speed up, slow down, or move over for something unexpected in your normal commute. Maybe you're approaching an intersection as the light turns yellow, so you need to slow down or risk going into oncoming traffic. Maybe there is a school bus in front of you, and it just pulled up to its next student's house. If so, traffic laws require you to stop. You notice the flashing lights and stop. Luckily, because you were paying attention, you could stop and continue on your commute safely. But if you were looking at the giant map on the screen in front of you or selecting the next podcast to listen to, you may not have noticed these sudden changes. Thus, you would find yourself in an accident.
Distracted driving is so dangerous because it takes our eyes off the road for just enough time that we cannot make the split-second decisions required in driving. Because our vehicle is moving faster than the others, we must be able to make decisions just as quickly. Without these decision-making skills, we have no time to slow our vehicle before a potential collision. Therefore, we usually end up in a high-speed crash. High-speed crashes are devastating and lead to serious injuries.
Georgia Law Attempts To Curb Distracted Driving
In 2018, the Georgia legislature banned the use of cell phones while driving. The law requires that drivers do not have a cell phone or similar technology in their hand or touch any part of their body while driving. The law encouraged individuals to install hands-free devices in their vehicles to help stop distracted driving. Although this may help, it does not solve the problem completely.
The new vehicle technology is designed to provide information to the driver, but sometimes the information provided is in a form that causes distractions. By having access to almost any information you may need on your vehicle, you are technically following the law since you are not touching your phone, but it doesn't mean you are not distracted while doing so.
Only you can truly prevent distracted driving. Make it a habit not to touch your phone while you are driving. Set your car entertainment system to something you will want to listen to your whole drive. Preload your destination into the maps. The technology provided to us can be so helpful, but we need to be in control of the technology and only use it when we are in a safe location.
Even though the coolest new tech feature in cars may make your life easier or less stressful, it may cause distractions when you are driving. If your vehicle has these features, make sure you take the time to learn how to use them safely without taking your eyes off the road. Distracted driving accidents happen in split-second decisions. Don't allow yourself the chance to cause an accident.
The attorneys at Dozier Law are ready to help you regain your life after a distracted driving accident. By preventing distracted driving, we hope you'll remain safe and accident-free. If you are part of a distracted driving accident, we are ready to help you determine your best steps forward. Call (888) 239-2129 today to schedule your appointment or contact us online.