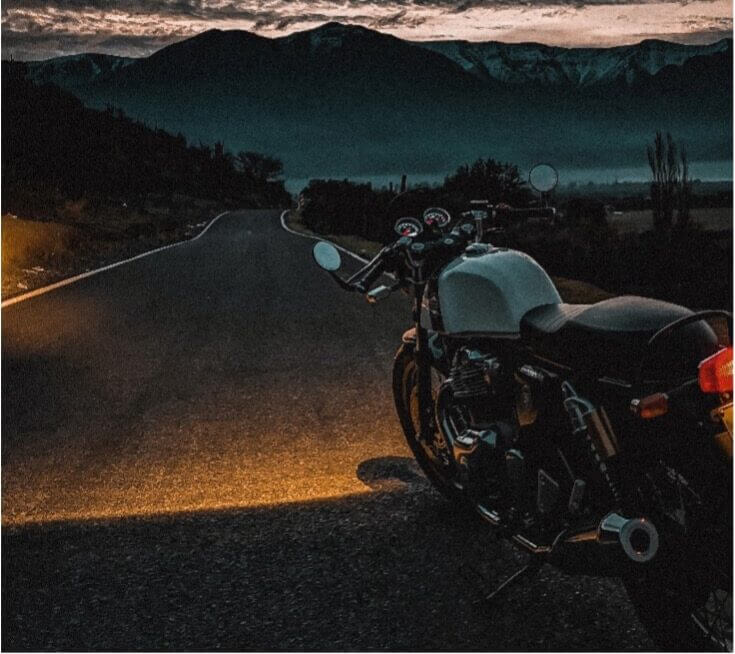 If you've been in a minor motorcycle accident in Georgia, there are many steps you need to take immediately. These steps will help ensure that a judge compensates you for any damage that may have occurred to you or your bike. If you miss some of these steps, you may jeopardize what you could receive in compensation.
We recommend following these suggestions if you are in a minor motorcycle accident. If you are in a major motorcycle accident where you are injured, disregard these steps and seek medical attention immediately. In any case, if you are injured, take care of yourself first.
The attorneys at Dozier Law are ready to help you determine your next best steps. If you've been in any size motorcycle accident – big or small, we can help you receive the compensation you may be entitled to claim. Call (888) 239-2129 today to schedule your appointment or contact us online.
Step 1: Move To Safe A Place
First, make sure both you and your bike are safe. Whether this is on the side of the road or in a parking lot, make sure you are in a place where you and your bike will not be subjects of another accident. If you can, put your bike in an upright position, turn on the hazard lights, and check for any debris that may be in the roadway. Make sure to do this safely! Finally, make sure that everyone else involved in the accident is in a safe place as well.
Step 2: Evaluate Yourself
Next, you'll want to take a minute and evaluate yourself for injuries. In the heat of the moment, you may not notice a large gash on your arm or a pounding in your head. Once the initial excitement of the accident wears off, make sure you look and assess how you feel. Do not second guess your instincts. Instead, get checked out by a medical professional. If you think you may need medical attention, call 911 immediately.
Step 3: Contact The Police
Next, you'll still need to contact the local police department to report the accident and obtain an accident report for insurance purposes. If everyone at the accident scene is ok, then you may be able to call the non-emergency number. If there are large injuries, call 911 and immediately report the accident scene as an emergency.
Step 4: Gather Information
If no one is dramatically injured and you are waiting for law enforcement to arrive, you will want to start documenting the accident scene. You can do this with pictures on your smartphone. You'll want to take pictures of your bike, the other vehicle (if present), the accident scene, etc. Because we all have smartphones and pictures can be stored in a relatively small amount of space on your phone, you can never take too many photos. Any picture you take may be helpful to an attorney helping you with your case.
You'll also want to see if anyone else was around to see the accident. If these witnesses are willing, take their information down and even ask them to allow you to record a voice memo with your phone about what they just saw happen. No one's memory is perfect, so the best time to record their thoughts about an accident is as soon as it happens. You don't want to have them craft stories to show how it wasn't your fault or even have them place fault. Misremembering will lead to a headache down the road. Simply have them state their name, contact information, and what they witnessed. Our attorneys can do the rest.
Step 5: Do Not Take The Blame
As you are talking to the other driver(s) or the witnesses on the scene, do not admit that you did something wrong or take the blame for any part of the accident. Even if you think you were at fault, do not admit it now because it may cause more harm down the road. Once you talk with an attorney, we can help you determine what you should do next.
Step 6: Collect The Other Parties Information
Next, you'll want to speak with the other party and gather their information. Again, remember you will not be admitting you are wrong, just gathering information. You'll want to find out the other party's name, address, phone number, plate number, and driver's license information. If they have the insurance information for their vehicle or bike, collect that information. Again, there is no such thing as too much information. We can decide not to use it later, but this will be the easiest time to collect information from the other party.
Step 7: Wait For Law Enforcement
Contact law enforcement and wait until they send someone to your accident scene. You cannot leave until they arrive, gather information from you, and allow you to leave. By this point, if law enforcement has not arrived on the scene, you'll still want to wait until they arrive. Sometimes, especially in the cases of a non-injury accident, it may take longer for law enforcement to get to you.
Step 8: Determine Your Way Home
Next, you'll want to figure out if you can ride your bike home or your next destination. You'll often need to take it into the shop before it would be roadworthy again. If this is the case, you will want to call a friend, family member, or towing service to pick up you and your bike. Do not take chances that your bike may be ok to ride. You do not want to be in two accidents on the same day.
Step 9: Contact Your Insurance Agency
You'll want to contact your bike insurance and report the accident. The company will then let you know what documentation they need from you and from the other party to make a claim on either insurance. This step can be done right away or even a few days after you have had time to deal with the stress of the accident.
Many roadside assistance programs require you to use a certain company or repair shop. If you do not follow their requirements, you may have to pay out of pocket for repairs. If your bike is badly damaged, you will want to contact your insurance before allowing any tow truck to take your bike to a shop.
After a motorcycle accident, you may not know what to do afterward. This article will help you navigate the accident scene. Our attorneys can help you navigate the next steps.
If you've been a motorcycle accident victim, the attorneys at Dozier Law can help ensure you are protected and compensated for the injuries you have suffered. Call (888) 239-2129 today to schedule your appointment or contact us online.